GIVEAWAY Time!
I'm getting into the Giving mood! So I'm doing another Giveaway this week – a $25 Gift Card for The Children's Place! My Favorite and only place to shop for my boys. This holiday season it's all about glitzy looks that are fancy and fun from The Children's Place! There is plenty of sparkle and shine for the girls, with some borrowed-from-the-boys styles added in for city-chic appeal. The boys will be ready to rock in denim, plaid,oxfords and bow ties. Get your party looks and get the party started for Holiday 2012! (Giveaway is at the bottom of this post)
I had the pleasure of doing my Holiday shopping this week at The Children's Place. Animal print was the starring attraction of my shopping spree ! I love it paired with denim, black and sparkly sequins for that superstar look every girl wants. I picked out this adorable outfit that I wished would be for me. The chihuahua graphic tee (which was reminder of a past pet chihuahua named "Princess" none the less)the leopard cardi and the pink rhinestone mesh tutu were "Must Haves". I was not sure who these items would be for,but I did have a couple of fashionable divas in mind. I picked up a few other styles of the tees,I paid $6.99 for each with the added 30% so how could I go wrong? I also picked up  one of my sons current favorite character Sponge Bob Square Pants, another "Must Have" on my list since all I hear him talk about these days is "Sponge Bob Merry Christmas" Mom! Although I did not plan to shop for my boys this time around I couldn't resist the "Holiday plaid" collection. Red and Black plaid is my favorite combination for my boys during the Holidays to make them "Picture perfect". So when I spotted the Black velvet vest and Herringbone Fedora I paired it with the red plaid long sleeve shirt which would look amazing on my littlest man. Let me just say that the outfit was a Steal!
I finished my holiday spree with a few baby gifts for a pregnant girlfriend and a few accessories for stocking stuffers. I had a $100 budget in mind going into my day and was ohh soo happy to say that I came in at $81 with tax for 14 items. That's an average of $5.79 per unit, plus I got a free penguin plush for spending $75. So Now you know why The Children's Place is my go to kids shopping destination, Always stylish and easy on my wallet. I think the sale ends today so make sure to check it out today.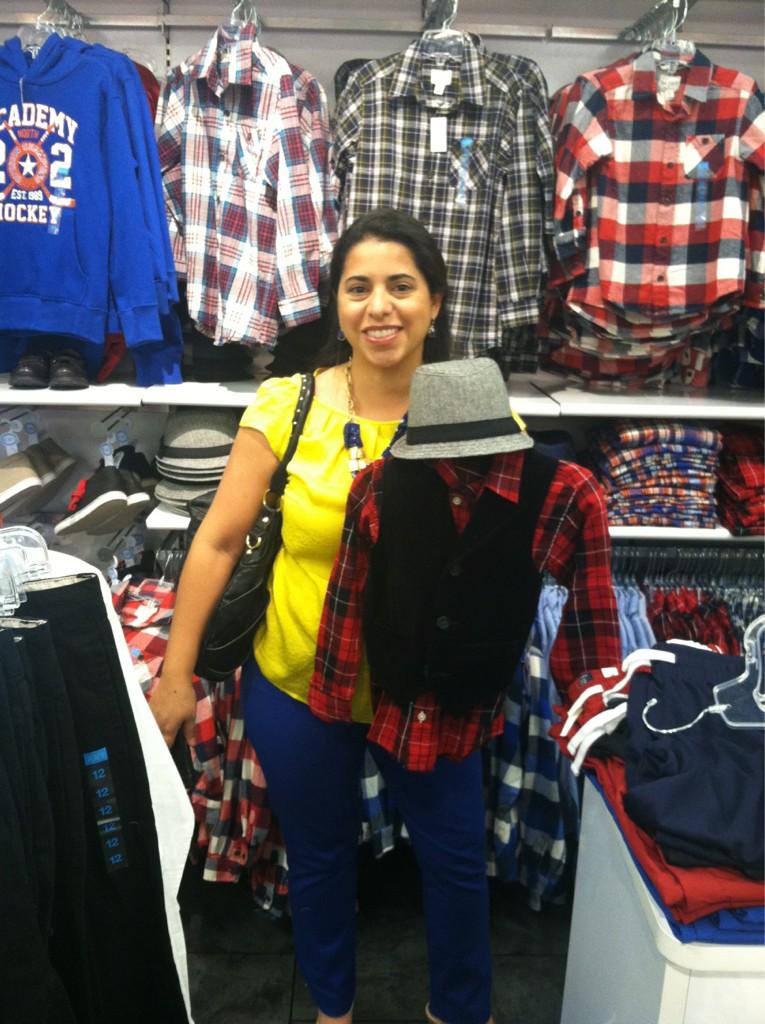 a Rafflecopter giveaway< ENTER HERE
Disclaimer: I was compensated to shop,but all reviews and opinions are my own.